Like many other German companies, so too the Siemens & Halske AG used forced labor during the Second World War. To commemorate this, the vocational school Werner-von-Siemens-Werkberufsschule of the Siemens Professional Education Berlin (SPE), in cooperation with the memorial site "Mahn- und Gedenkstaette Ravensbrueck" and the Berlin staff association of Siemens and the Berlin Main Office, started the project "siemens@ravensbrück".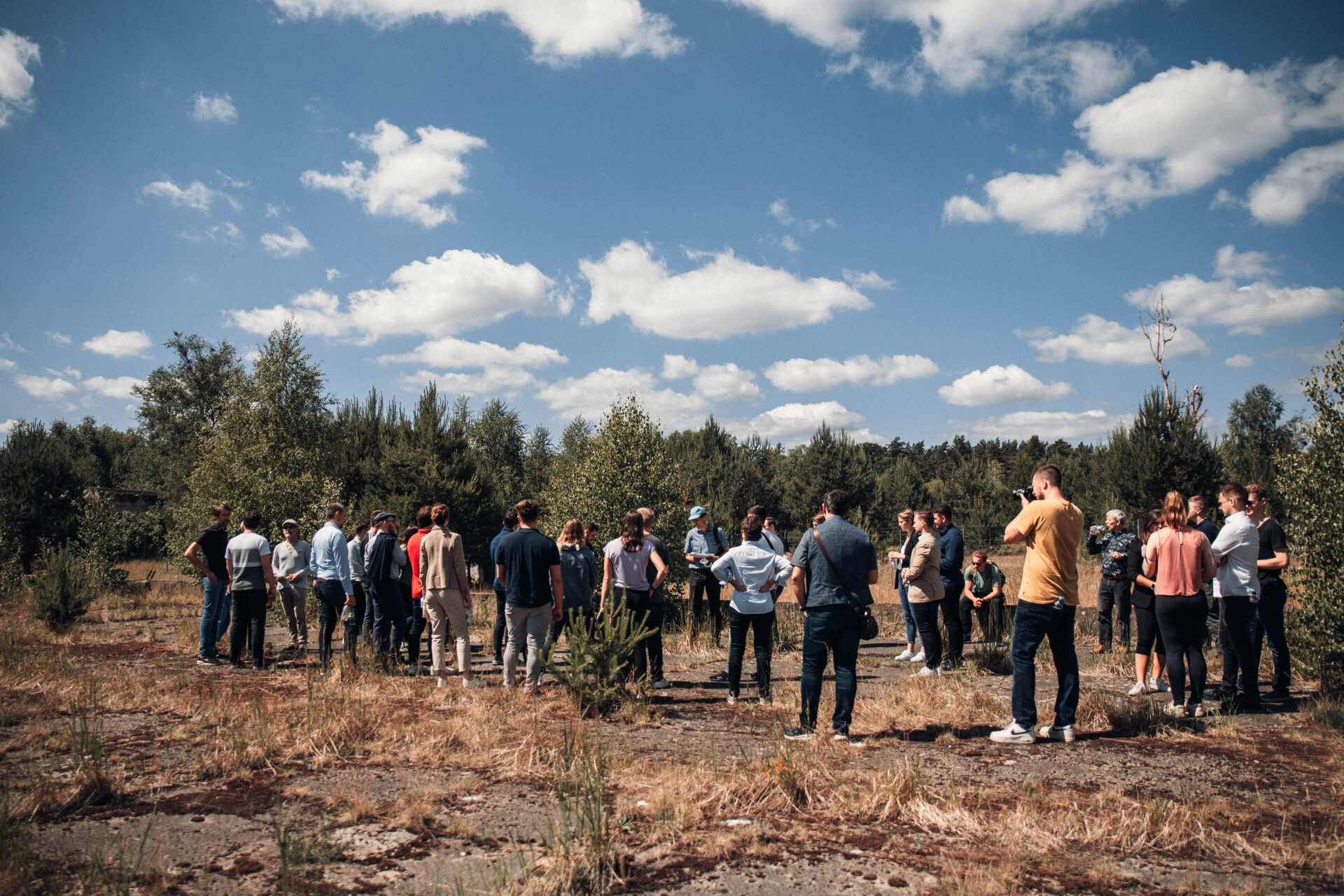 We are apprentices and students of the Siemens Professional Education Berlin and within the frame of the project that exists since 2010, we had several opportunities to meet surviving women of the concentration camp Ravensbrueck, some of which had been forced into labour at Siemens & Halske. An air of open and candid communication developed between the survivors and us. We had the opportunity to personally experience a past that in it's dimension of cruelty had been abstract to us before – not only through the personal accounts of the contemporary witnesses, but also through our 5-day stay at the site of the events. Here we were able to see the prison, the camp, the crematorium, the housing of the guards, the house of the camp commander and the premises of the Siemens production facilty first hand and "experience" it, as well as research for background information in the archives of the memorial site.
There will be fewer and fewer immediate contemporary witness. This is why we should pass on our experiences as immediately and authentically as possible. We hope to achieve that – in words and pictures – with this website and its biographies and documentations of our talks with the survivors.
This short film describes the project siemens@ravensbrück of the vocational school Werner-von-Siemens-Werkberufsschule Berlin – part of the Siemens Professional Education of the Siemens AG.